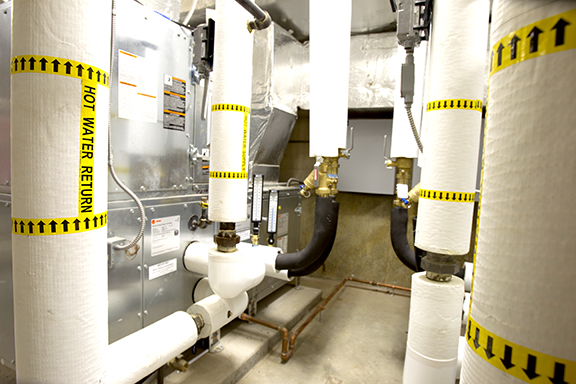 With winter finally releasing its grip and the spring thaw and rains are upon us it's time to start thinking about your sump pump. Sump pumps can be an item of great frustration and financial burden but in the end can save the day.
Here are a couple of tips to help you make sure your sump pump is ready for spring.
Make sure the breaker is on and if it is on a G.F.I. circuit make sure it is not tripped.
Shut power off to the sump pump remove the lid and check for any foreign objects that may have got in to the pit and could prevent the sump pump from turning on or never shutting off.
Many times in early spring your outside tile line that the sump pump drains in is still frozen. If it is, install a temporary drain tile across your yard to prevent your pump from failing due to overheating.
In case of emergency, Professional Plumbing is equipped to protect your home and business form surprise plumbing issues. That's why Professional Plumbing service men are available for emergency services 24 hours a day. If plumbing issues arise at your home or business, keep Professional Plumbing in mind for immediate sump pump plumbing service.
For immediate service during a plumbing emergency in the Cedar Rapids or Iowa City area, contact Professional Plumbing Service, Inc. at (319) 846-8185. (If your call is after hours, follow the automated directions to connect to our technician.)
No matter the day of week or time of day, Professional Plumbing is available 24 hours, seven days a week to take care of any emergency plumbing need.
Leaky or broken pipes? Clogged drain? Broken water heater?  No problem! Let Professional Plumbing in Cedar Rapids—Iowa City, IA provide quick, professional plumbing services at a fair price.
We are equipped to service any commercial or residential plumbing emergency.  At home or the office, customers can trust this locally owned company that's been in business since 1978.