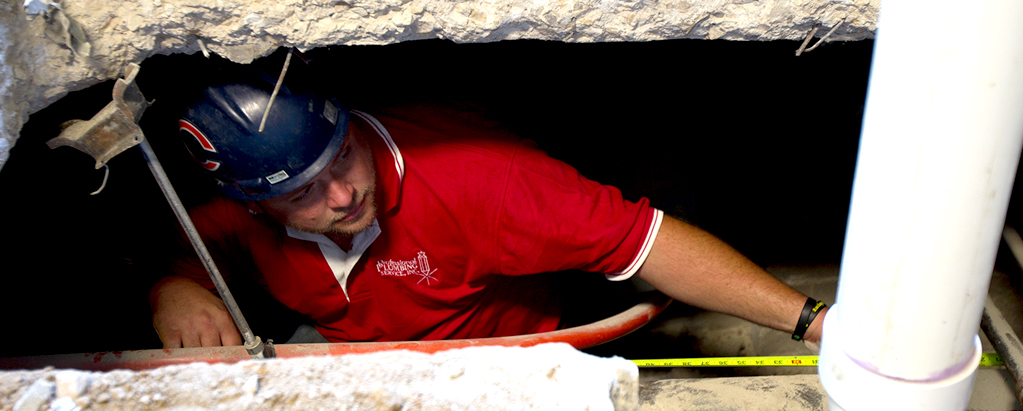 When your business needs good, reliable commercial plumbing services in the Cedar Rapids – Iowa City, IA areas, look no further than Professional Plumbing Services, Inc. We offer a range of plumbing solutions and you can count on us for reliable and professional service.
Businesses and building contractors have trusted Professional Plumbing Services, Inc. with their commercial plumbing needs for over 36 years. Our expansive list of customers belong to multiple industries, including hospitals, restaurants, businesses, schools, and fire stations, so our plumbing knowledge is diverse and we'll work with you to understand the specific needs for your commercial project.
Want to learn more about our commercial plumbing services? Check out our portfolio for a look at the variety of work we've completed, and call us today to find out more about how we can assist with your next commercial or industrial project.
Commercial Plumbing Services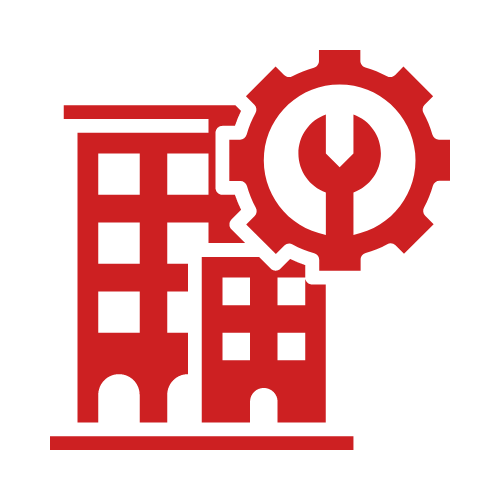 Remodels
Professional Plumbing, Inc. will design and install new plumbing for remodeled buildings and/or rooms. We work with you to ensure you're satisfied every step of the way.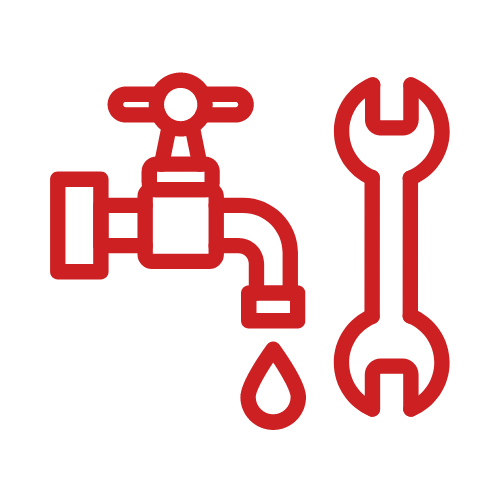 Repair
Look no further than Professional Plumbing to repair or replace your damaged piping and materials. We'll complete the job on time and at a fair price. Trust the professionals. Our goal is to exceed your expectations.
For emergency plumbing repairs, click here.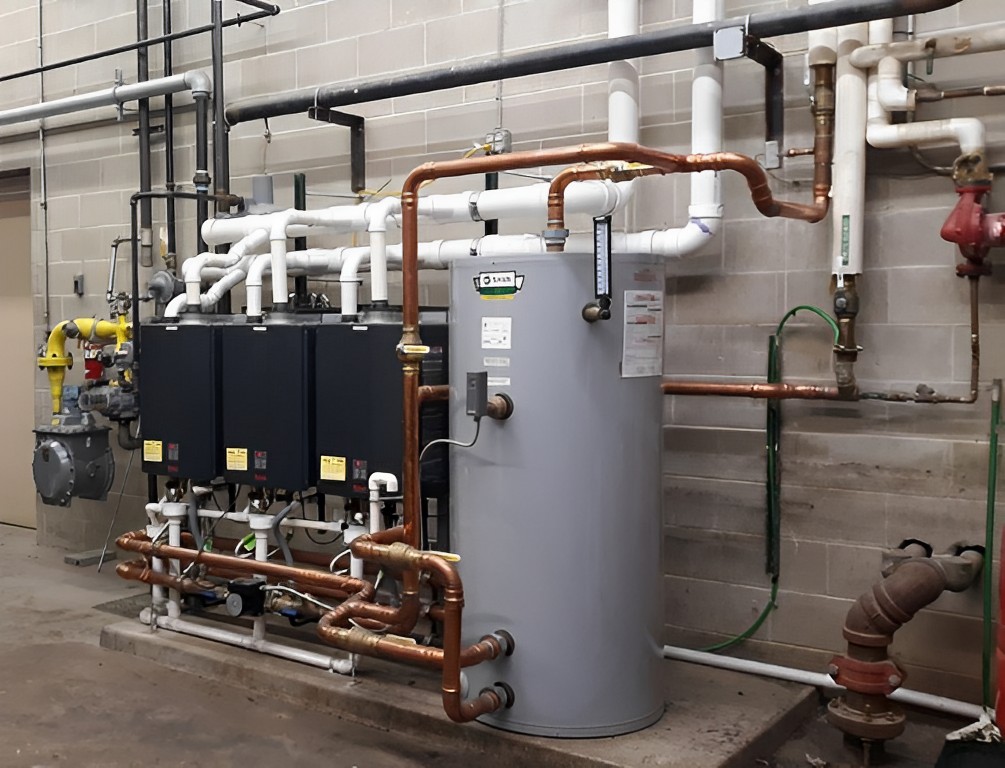 Reliable Commercial Plumbing Services
Our crew is known for prompt, honest commercial plumbing services and competitive pricing in Cedar Rapids, Iowa City, and surrounding towns. When you remodel, build, or need repair of your business's plumbing, contact Professional Plumbing for a free quote.
Commercial Plumbing Service Areas
Whether it's for a new building, a remodel or just a repair, Professional Plumbing is able to provide commercial plumbing services in Cedar Rapids, Iowa City, and all the places in between.  Even though our home base is in Fairfax—right outside Cedar Rapids—we've completed commercial plumbing projects all across eastern Iowa. Not sure if we serve your area? Give us a call and tell us more about your project.
Learn more about our service areas.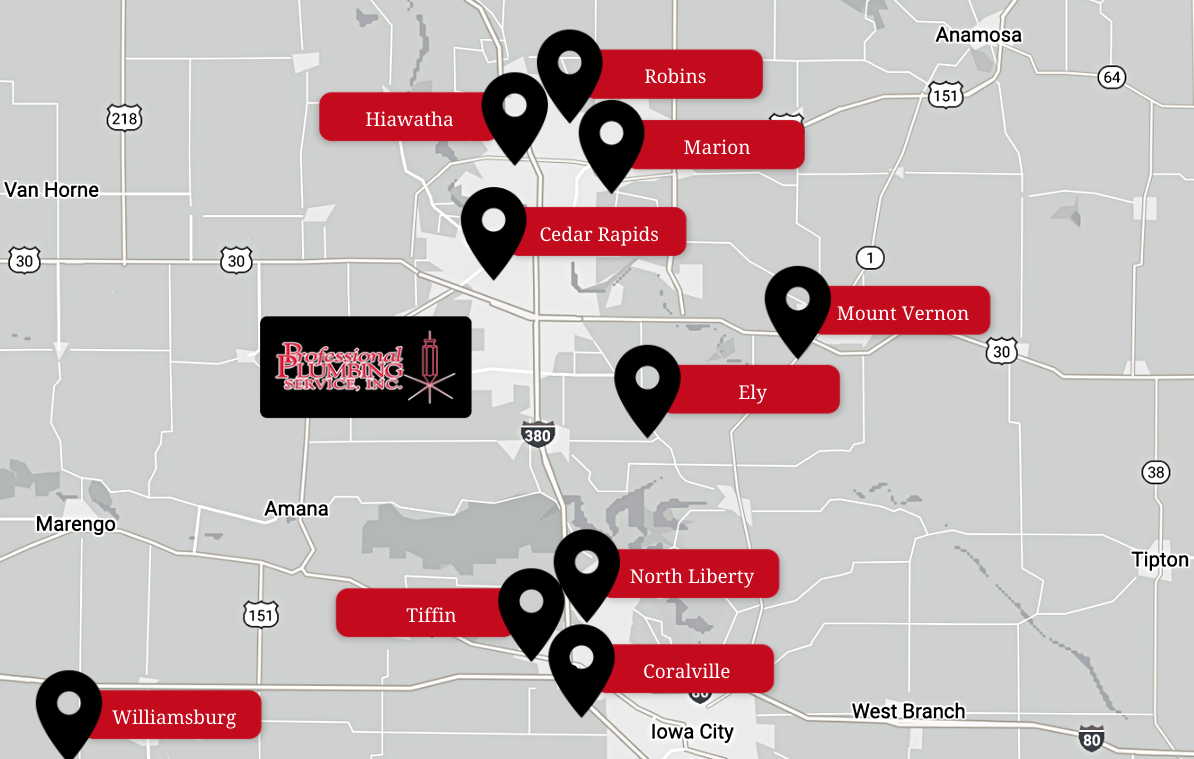 Completed Commercial Plumbing Projects: